Bert Sugar, 1936-2012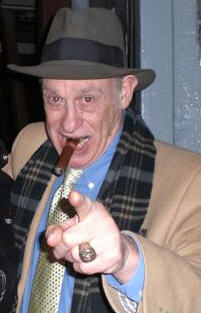 Bert Sugar, famed boxing historian and author of over 80 books on the sport, died Sunday. He was 75.
Sugar passed away of cardiac arrest. He was surrounded by his wife, Suzanne, and his daughter, Jennifer Frawley. The always-fedora'd Sugar had also been fighting lung cancer.
Sugar started in law and advertising in New York City before getting into the writing scene in the 1970s. His works include the iconic "100 Greatest Boxers of All Time." He was also seen in a few films and television appearances regarding the sport.
Frawley said, when asked what she will remember about her father, that "he was always worried about people. He was always helping people."
The staff of 3 More Rounds grieves alongside the rest of the boxing community, and the world at large, for the loss of a great man.